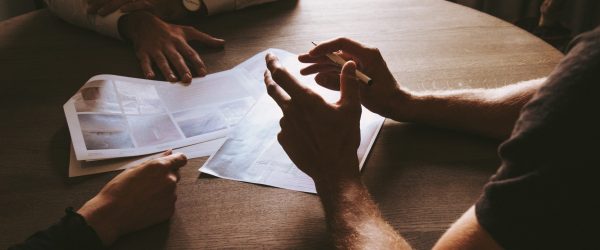 ADReS Now is a revolutionary platform that enables the efficient resolution of disputes through online arbitration. The arbitration process is conducted using secure, innovative, and user-friendly technology, providing a convenient and cost-effective alternative to traditional dispute resolution methods.
Look through our brochure to understand how our online arbitration platform works, from the moment a request for arbitration is made until the final award is delivered
An overview of the ADReS Now platform for respondents
ADReS Now is a completely neutral platform that facilitates online arbitration between disputants. It does not align itself to any party, nor does it provide legal advice or representation to any party.
There are several benefits of using the ADReS Now platform. All disputants, whether claimants or respondents, who register with ADReS Now as organisations have access to the same platform features. After registering on the platform, respondents can file a counter claim in response to the claim, along with documents, evidence, and list of witnesses. They can appoint legal counsel to represent them in the arbitration. They can participate in arbitration proceedings. They can do all this remotely, using a device (phone, tablet, laptop computer) of their choice. This means that disputants do not incur a travel or commute cost, and can participate in the arbitration at times convenient to them, subject to the arbitration schedule.
The rules of procedure for arbitration, which are standard for all disputants, are pre-published  on the platform, as is the schedule for completion. Respondents will be alerted before every important stage in the arbitration proceedings. Proceedings may also be expedited if both parties request it. Respondents who agree to use the ADReS Now platform for arbitration will experience timely dispute resolution with certainty of procedure, clarity of process, transparency of costs, and ease of use.
If you have any questions, please contact us at info@adresnow.com
Keeping Video-conferences Secure
On the ADReS Now platform, hearings are conducted through video conferencing sessions which are recorded for future reference. ADReS Now integrates video conferencing services provided by Zoom as well as Cisco WebEx. Users will be able to attend hearings on the platform using the service provider of their preference.
Of late however, Zoom has come under scrutiny and criticism for security and privacy related lapses. Security and privacy concerns are of paramount importance to us. We are keenly aware of the sensitive nature of information and documents that are shared during the dispute resolution process. We wanted to assure all of our users, both existing and potential, that we are abreast of all the latest developments around Zoom and we have 'ADReSsed' all of them.
Below, we have set out a list of Zoom related issues and the actions that we at ADReS Now have taken to mitigate them, as well as solutions that Zoom themselves have implemented
• Issue: Zoombombing – This happens when malicious users are able to guess the meeting ID, disrupt ongoing Zoom meetings, and share screens containing inappropriate content with the participants of the meeting
Solution: On the ADReS Now platform, the default and locked preference set at the account level for Zoom meetings is for all meetings to be password protected. No host can change this setting. Unless the meeting (hearing) is being accessed through the platform (which requires the use of log-in credentials), users will not be able to join without a password. For users who log-in to our platform, one click access to hearings conducted on Zoom is enabled, so that their user experience is not compromised.
• Issue: Misleading end-to-end encryption claims by Zoom – Zoom has clarified these claims in this blogpost. Zoom confirms that it encrypts all video, audio, screen sharing, and chat content at the source and this content is not decrypted before it reaches the recipients.
Solution: All the hearings on the ADReS Now platform are recorded by Zoom and stored temporarily on the Zoom cloud. The recordings are also password protected while on the Zoom cloud. These recordings are downloaded immediately after the conclusion of the hearing and deleted from the Zoom cloud.
The recording is then stored in an encrypted format on the ADReS Now AWS S3 cloud storage for future retrieval by authorised users. In this way, we minimise chances of decryption, interception, and modification of information shared during hearings by any third parties.
• Issue: Content/key management through China based servers – A recent Intercept Report points out that Zoom may be legally obligated to share encryption keys with Chinese authorities, if the keys are generated on a key management server hosted in China. Zoom administrators can now make regional selections in the account settings. (refer to this Zoom blogpost for further details).
Solution: Zoom has by default locked the data centre to the region where the account was provisioned. Hence, for the ADReS Now platform, the video conference data routing will not happen through the China data centers.
• Issue: Data mining on LinkedIn – The data-mining feature on Zoom allowed some participants to surreptitiously have access to LinkedIn profile data about other users.
Solution: Zoom has permanently removed the LinkedIn Sales Navigator app after identifying unnecessary data disclosure by the feature. Further, ADReS Now does not have any interface with LinkedIn, nor do we allow login through LinkedIn, or use the LinkedIn sales navigator. Hence, this issue has no impact on ADReS Now users.
• Issue: Sharing of user device and location details with Facebook – This unauthorised sharing of information used to happen when users logged into Zoom using their Facebook account. The software development kit (SDK) shares the device and location details.
Solution: According to Zoom, this glitch has been fixed and no details are being shared with Facebook any longer. Please refer to this letter from Zoom's CEO, Eric Yuan, dated April 1, 2020, that has been featured on Zoom's blog. This issue has no impact on ADReS Now users because ADReS Now has no interface with Facebook and does not allow login through Facebook.
• Issue: Security vulnerability issues – Experienced security researcher and cybersecurity blogger Patrick Wardle, recently highlighted two previously undisclosed flaws in Zoom on his blog. One is a bug that has the ability to inject the Zoom installer with malicious code to obtain the highest level of user privileges, which in turn can be leveraged to take control of the Mac system. The other bug allows the attacker to inject malicious code into Zoom to trick it into giving the attacker the same access to the webcam and microphone that Zoom has.
Solution: Zoom has claimed to have fixed both these vulnerabilities.
• Issue: Universal Naming Convention (UNC) vulnerability – It came to light that a bug that allows hackers to steal Windows credentials via chat had started affecting some Zoom users.
Solution: Zoom has claimed to have fixed this issue.
In order to ensure that all fixes from Zoom are available on their device, all users have to download the latest version of Zoom on their devices (laptops / tablets / phones). We hope that our update assuages any worries that you may have had about using Zoom on the ADReS Now platform. We will keep you updated on any further changes that we make. Please do get in touch with us if you have any additional questions, or if you would like more details on a particular issue, and we would be happy to assist you.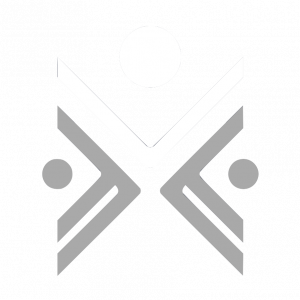 © Copyright reserved. ADR e-Sarvatra Private Limited. 2020